Open House- The Real Estate And Mortgage Show: October 12, 2019
Date Posted: October 15, 2019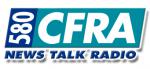 The gang are joined by some of the team of Barwood Flooring to discuss some flooring options for your home, the outlook of the mortgage rate market, as well as housing market updates.
The job report just came out and 54,000 new jobs were created with 80% created in Ontario. There are many platforms and promises during election season. Only time will tell what is put into policy and practice.
In September the number of sales in the Ottawa market was 11.8% with the average sale price increasing to 7%. Year-to-date, the number of sales are up 5% and the average sale price is up 7.7% to $440,000 which is great for the Ottawa market.
The bond market spiked last week which leads the mortgage industry to think mortgage rates will be heading in an upward trend, likely early this week. Stable is good in the marketplace, however, the uncertainty of the global economy will affect the trends as we await the election and potential recession in the US.
Ottawa inventory continues the low inventory trend with only 3090 homes on the market with around 400 condos.
To listen to the full podcast click here.
For more information contact your Mortgage Broker today.